We're excited to announce an opportunity for drag kings and things to perform at The Kingdom Come #7 on the 29 June!
This open call is aimed at those who have less than 18 months experience performing as their drag character.
You'll be expected to perform one act no longer than 6 minutes long, at our drag king cabaret, The Kingdom Come, Pride is a Protest Edition on Thur 29 June at Crookes Social Club. We'll need you at the venue for tech by 4pm on the day of the event.
In return we'll pay you a fee of £75 and send you a set of photos of your performance, taken by a professional photographer, and you get to feel the love of our supportive community.
Who can apply?
> Drag kings or gender expansive drag acts
> With 18 months or less experience performing as their drag act
> Who are based in Yorkshire or the North of England
> Who are able to commit to the date and times above
We will not consider applications from acts based in locations other than Yorkshire or the North of England, Northern talent to the front please! (We consider Northern talent to be inclusive of the East and West Midlands).
This is a great opportunity to have your act seen by a large and enthusiastic audience. Your act should be suitable for performing on a raised stage to a seated audience of 300 people. We are sorry that there is currently no step free access to the stage.
To apply, please complete the short Google Form and attach a video file or share a link to a short video of your drag act.
Deadline for submission – Midday 6 June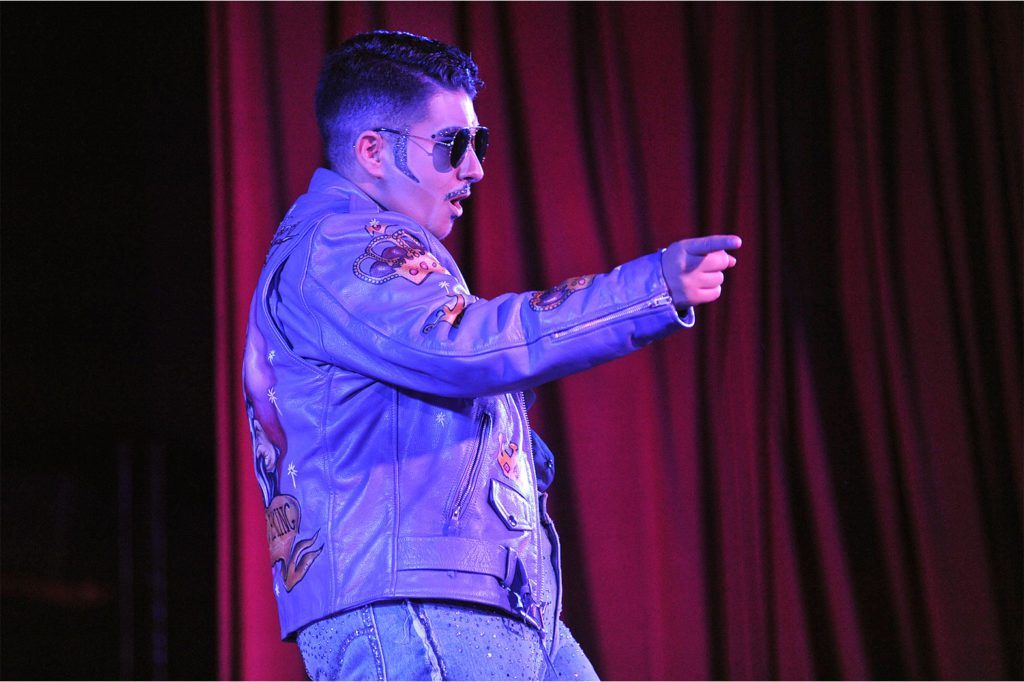 We will be in touch with the chosen act by Friday 9 June. We are unable to give feedback to unsuccessful submissions, but we may keep your details on file for future bookings.
We look forward to hearing from you. If you have any questions about this opportunity please drop us a line to [email protected]. Please note, we are a team that works part time so the best way to reach us is by email and there may be a delay in us responding.
FAQ's
I am not a drag king, can I apply?
Sorry no, The Kingdom Come is strictly for drag kings and drag acts existing beyond the binary. We programme other types of performance and drag queens at our other events.
I've never performed as my drag king before, can I apply?
Given the scale of this event and audience size, we are looking for acts who have some performance experience but are looking to take their act onto a different size stage and appear on a bigger platform. Therefore we do expect you will have some experience of performing as your drag king or thing.
I am based in an unspecified location, but there is a lack of opportunities for local drag acts, can I apply?
We are fiercely proud of being based in South Yorkshire and celebrating queer culture. We want to support more acts from the North of England. Acts based in Yorkshire will be prioritised over other areas in the North, where opportunities may be available through our friends who also make up the Queer Arts North Network.
What other opportunities will there be for newer or non king acts to appear on one of your stages?
Our open mic slots at A Reyt Queer Do are more suited to those brand new to performing and are also a place where we programme a diverse range of performance styles. Sign up to our newsletter below to be first to hear of further opportunities this Autumn.