Time for a roundup from our Pride month edition of our ever popular drag king cabaret, The Kingdom Come!
This special edition's theme was chosen by our community and as usual featured kings, costumes and plenty vegan cake (this time provided by Sheffield based Little Town Pantry). This sold out event was also a fundraiser for Andro and Eve – vital for a small queer arts organisation navigating a very challenging situation when it comes to funding, the cost of living crisis and specific to Sheffield, use of accessible, well located venues. But thats another blog post….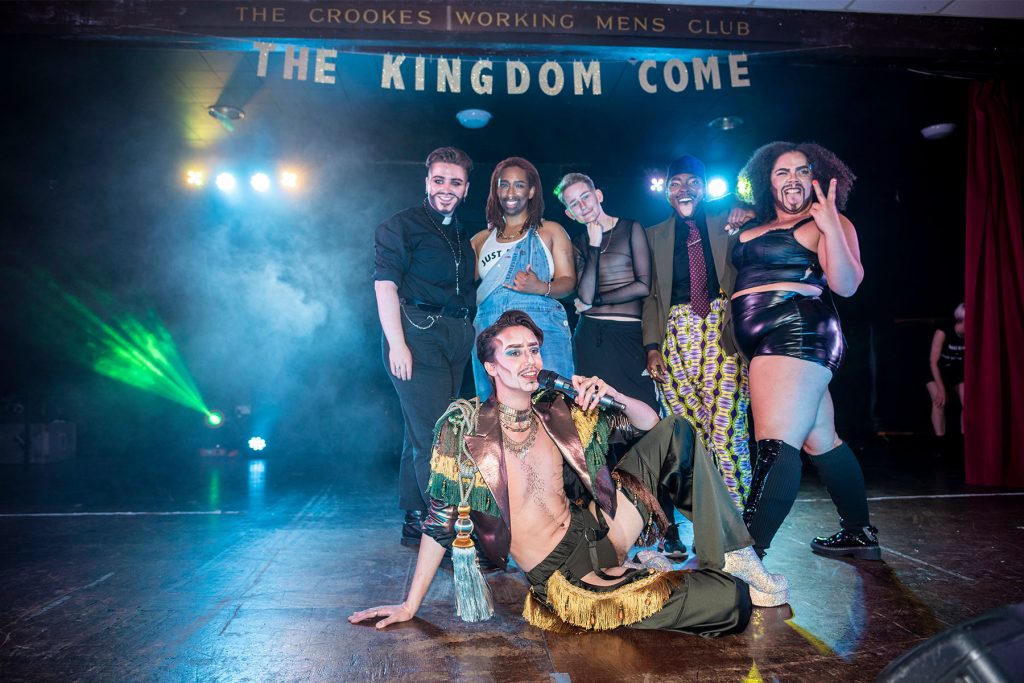 And so to the night, hosted by the seriously suave and silly Richard Energy. His puppetry was on point, but the jokes and camaraderie he created were the things that made this so special and helped everyone feel so welcome. Yay!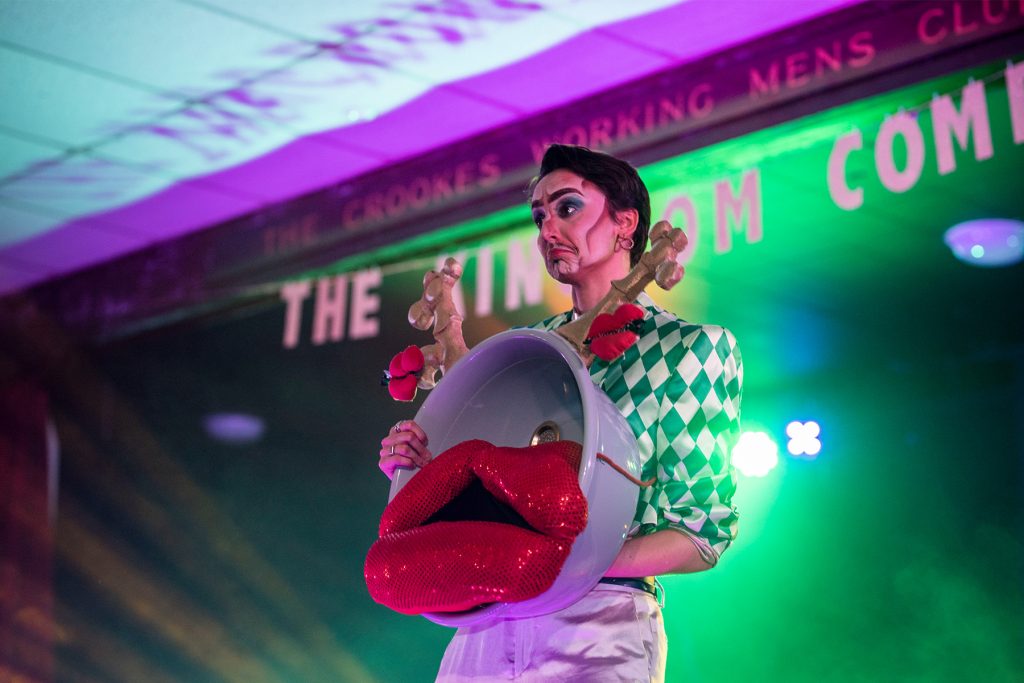 We were treated to incredible performances by drag kings including Unknown Amazon, Billy Butch, Wesley Dykes, Shardeazy Afrodesiak, and Toby Carvery. These acts packed a punch, ensuring no one forgot the true meaning of Pride as a fight for our rights as LGBTQ+ people, while also being seriously entertained. A big thanks to all these acts for performing at The Kingdom Come.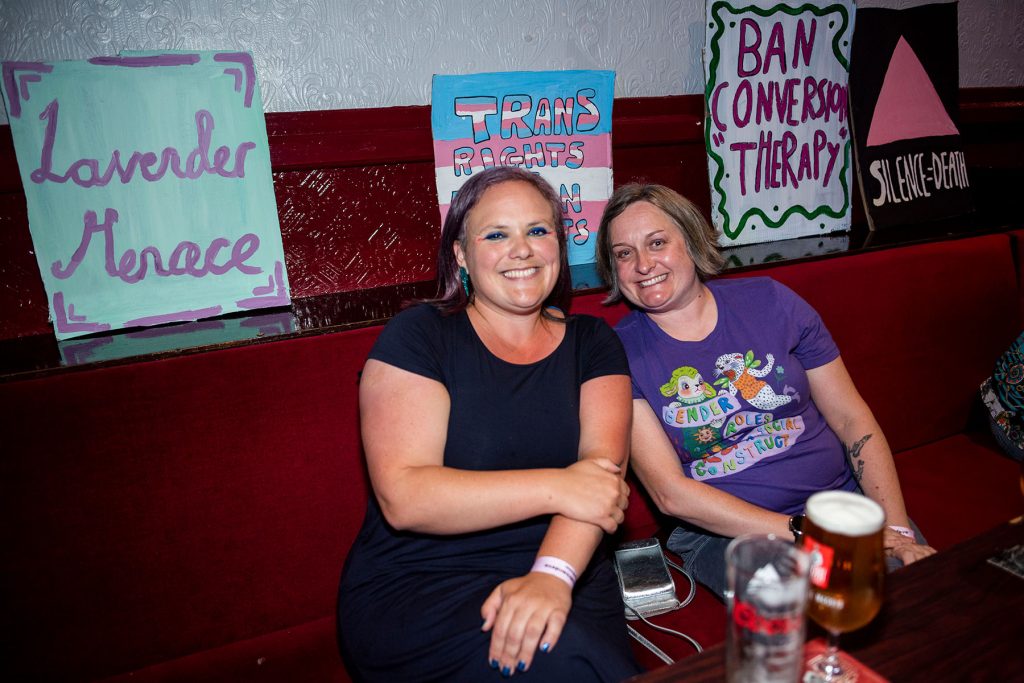 The community showed up in style and with many a placard, helping transform Crookes Social Club into a haven of queer joy and power. A special thanks should to the venue for their support and our team who helped things run smoothly.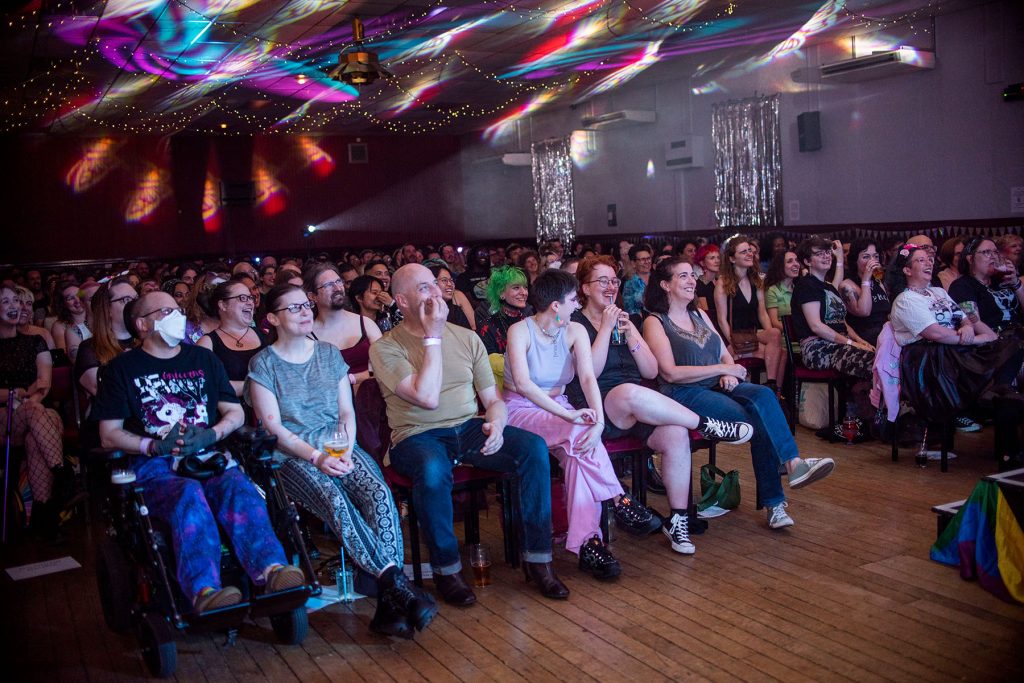 We want to say a massive thank you to everyone who bought a ticket, donated to our crowdfunder or played the raffle HARD (yes there was a queue to get tickets at one point). You helped us raise an amazing £1,076 which we were able to use as match funding for an Arts Council bid. If successful, this will help support a programme of work with accessible events and creative opportunities for everyone to participate in and celebrate queer culture.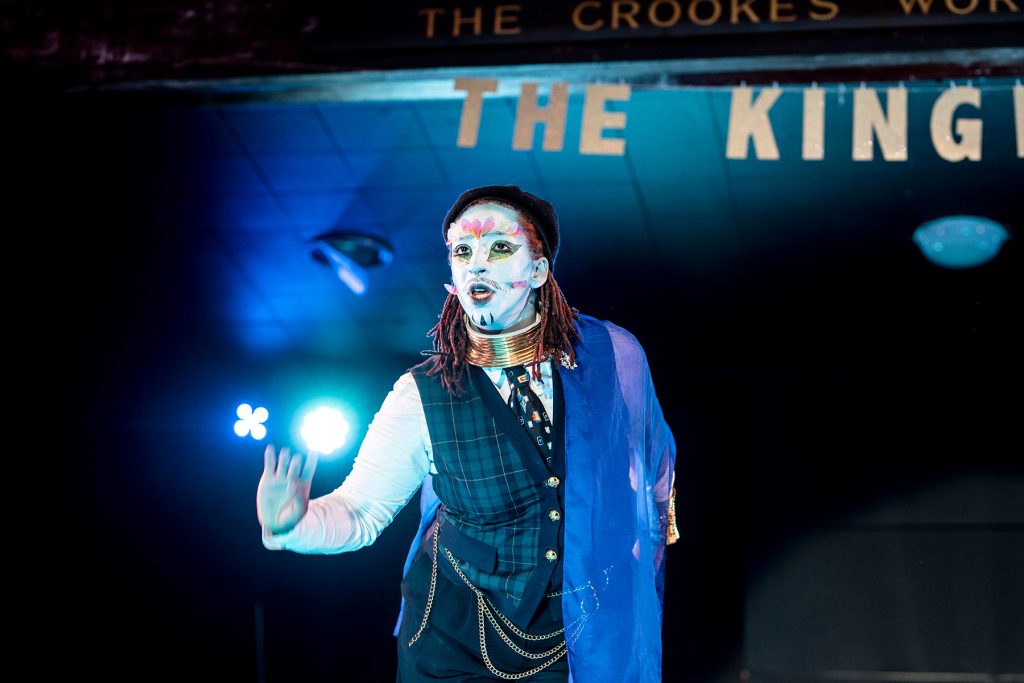 In the meantime, enjoy the photos of The Kingdom Come; Pride is a Protest edition taken by Nelly Naylor. And don't forget to sign up to our newsletter to be first to hear news from us x